The first observation is that you will always miss the one data/indicator/metric that would have helped you to prioritize. You'll find a close one or an inconsistent dataset throughout time or even the one you were looking for but no, no. You're mistaken, you thought it was it for a moment... but no, sorry. It's called a Eureka mirage.
So let's track/measure it and go back at it in the future! Alright but here, you're not prioritizing, you're doing what is going to be explained in the next chapter: postponing. That's another way to deal with priorities but so far, you're not picking anything.
You look at the vague insights you have, you cross check them to see if your hypothesis is likely probable and you "magically" come up with "charts" that make more or less sense. Charts that are both true and incorrect. Charts that contain all the biases a dataset can come up with.
If you do have the very not probable dataset that will help you explain why you picked that topic, there will always be someone discussing your source, period, sample, filters… and your scientific efforts will be annihilated. That's ok. You tried. There, there.
Prioritizing by not doing (now) or by saying "no"
One of the ways is picking the one most important topic by not picking all the others. So instead of looking for one. You just put together requests, backlog and all the feedback you may have and start by removing the pieces one by one until you get up to 3-5 items and start to ask several times why you would/should do this and not the others. When you get to 2 items, you can pick a joker (call a friend, ask the audience or get a 50/50 (totally biased random shuffle).
Suddenly, all the folks waiting for you to pick what they consider "their" ticket/request experience disappointment. You just disgusted 90% of your fanbase without being aware. People who don't know you exist already hate you. It is a fact.
Everytime I get asked: "Why are you working on that right now (and not on this)?", I list the 5-10 epics I consider important, urgent or priority, and ask them to pick three. Very frequently, they reply that it is indeed difficult to pick. When I offer to now pick the ones they shouldn't work on, many people tell me it is even harder. Nothing from outer space. It is just a trick that saves you 2 hours.
In the end, what you are really doing here is postponing. Same as for processes, people ask for dates. If you give them dates, they will stick to it and let you live free. If you postpone dates, it is ok. But they need dates. If you don't give dates you're not accountable so you give dates. With dates, you're a player in the team, with no date, you're just a lone dog.
So, my advice, always say: "Yes, later." If they ask when, "Not before 3 months." Whatever the size of the chunk we talk about is. 3 months. 1 is not enough. 6 is too much. 3 months, anyone can picture it. One size fits them all.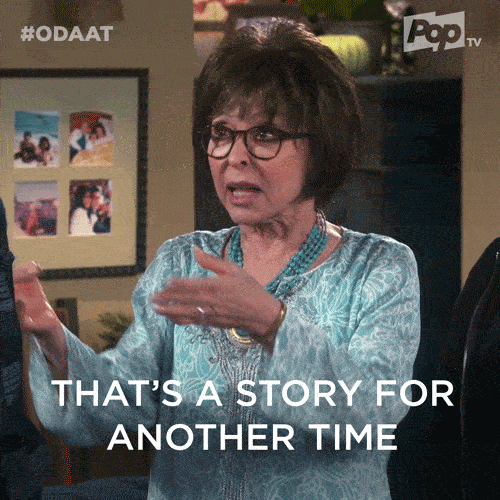 Why don't I give dates (nor ask the developer team to provide dates)? Dates are deadlines. If you have deadlines, you're dead (when you don't reach the line). Well kinda. You (partially) lose control of the sense and the value of what you work on. By having a deadline to respect, you become more obsessed by the date than by the problem you should be solving. You're turning (back) product into project. You're transforming (back) value and scale into money and service. You're doing the exact opposite of what product managers are supposed to do. I am not saying it is bad. But are you a project or a product manager?
Most teams work in projects instead of products. So, they need dates (because of their project schedule (and all their documentation which always needs to get updated like RACIs, Gantt charts, Plannings...). So, let's get through this: give dates.
Moreover, once someone told me: "If you don't give them dates, they will give you some." So, you give them dates and you postpone them. There is always a good excuse. Yes, it does not make sense but what would you prefer to focus on? Giving dates or solving problems? This is the time we live in, people want fake deadlines and accept them to be postponed instead of not having any date.
On the other hand, some people are more comfortable with a straight "no". As in: "No, we won't do it." It must be related to personalities or something. I don't know. Some are even more relieved with a "no" than with a "Yes, later." It's like you finally gave them something they can go over. They finally have the information to pass over and over to all the cascading line of people asking for dates. Some people say that line starts (or ends) right in Hell.
Get your guts involved
I am not saying it is the best way to prioritize but sometimes, you just deeply feel something is wrong or has to be corrected. And you may be the only one who thinks it is important but damn it, you smell there is something cooking under and you want to fix it. So, well, you pick it. You abruptly decide what to work on.